About LOVE2Shoot

Firearms Training
Kathy Love – Firearms Instructor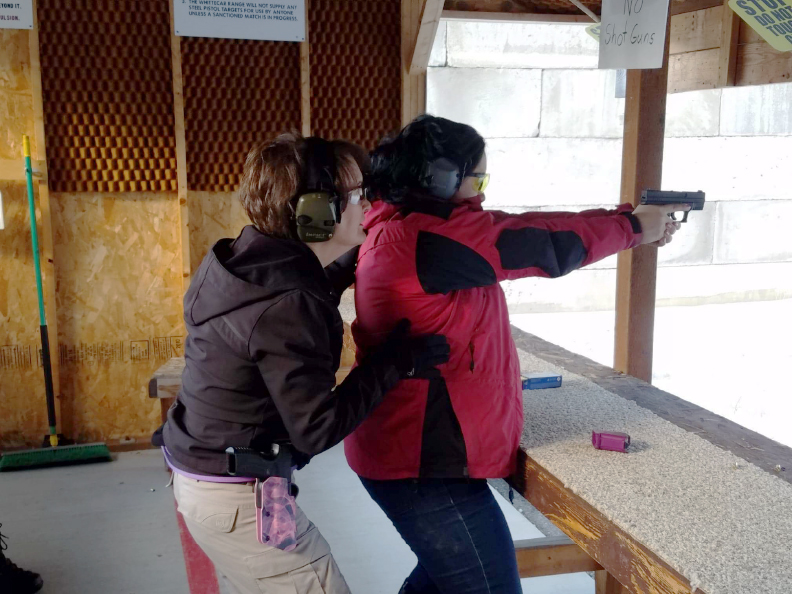 Love2Shoot Firearms Training LLC is located in Hamilton, Montana. It started as a company to meet the needs of women who wanted to learn from a female firearms instructor and shoot in a comfortable environment with someone that speaks their language.  She offers women only classes so women can feel comfortable while learning. Along the way she discovered that men love her classes also! All of our class listings include coed classes as well as women only classes. Kathy is the only active female firearms instructor in the Missoula and Bitterroot Valleys. She is assisted on the range often times by her husband, Kurt. Classes are taught at Whittecar Range in Hamilton and are now available at Deer Creek Range in Missoula, MT.
Women have unique needs and struggles when it comes to firearms.  We believe that having a woman instructor that can relate to those needs and struggles and speaks "woman" is important. Our number one goal is to teach you safety above all else but also help you overcome whatever barrier you might have about learning to shoot.  This all takes place in a fun and relaxed environment!!
Owned and operated by Kathy Love.
• USCCA certified instructor
• NRA certified instructor.
• NRA Range Safety Officer
• USPSA pistol competitor and USPSA Range Officer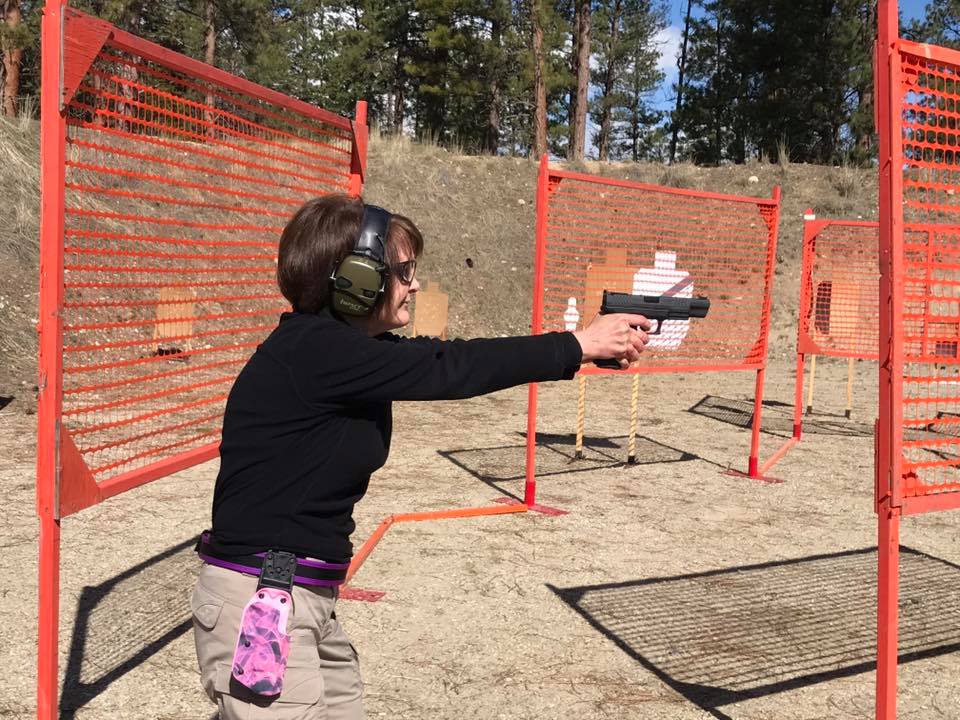 Having had a history of domestic violence, Kathy understands that people, and women in particular, need to be able to defend themselves at all times. We are usually at a disadvantage just by size and strength alone.  Law enforcement may not always be nearby.  Your ability to even call them may not be possible.  Carrying a firearm comes with a huge responsibility. Knowing when and how to defend yourself is critical. We teach the skills and knowledge to learn to safely defend yourself and your family with the hope and prayer that you never have to use those skills.    
Kathy believes that training never stops. Kathy has taken classes from instructors such as legend Jerry Miculek (often considered the GOAT) and his daughter and world champion shooter, Lena Miculek, three time Olympic biathlete Lanny Barnes, 13 time National champion and World USA Team Gold Medalist Lisa Munson, legend and World champion Kay Miculek, and Competitive and Defensive legend Mike Seeklander.  She has recently taken a class in the Law of Self Defense Advanced class from the premier self defense attorney Andrew Branca. She believes that you can learn something from every class you take and encourages her students to continue their training and practice long after her class ends.
 Kathy is also a member of the DC Project. The DC Project is a group of women from all fifty states that go to Washington DC every year to meet with our legislators about Second Amendment issues. There are now state chapters of the DC Project to interact with legislators at the state level. Women are the fastest growing demographic of firearm owners.  We believe that showing our lawmakers the face of women gun owners is vitally important in the fight to preserve the Second Amendment. Our stories range from violent attacks,  providing food for families and recreational shooters.  We believe that establishing a relationship with our leaders is important.  They get to see how their decisions affect our lives and the safety of ourselves and our families. Our stories are powerful. Our faces are unforgettable. We are the Second Amendment. For more info or to donate to the cause go to www.dcproject.info